Branding
Social Media
Video Editing

Adobe Illustrator
Adobe After Effects
Adobe Photoshop
Astronaut Van
In my off time, I stream games on Twitch. While I had been using the personal branding seen on this site on Twitch as well, for a few reasons I ended up having to make some changes. Growing up near the Kennedy Space Center, I remember seeing the words "ASTRONAUT VAN" affixed the the vehicle used to transport the astronauts to their rockets, and I always thought that would be a cool name to use for... something. The name was available on Twitch, and so begun my efforts to rebrand.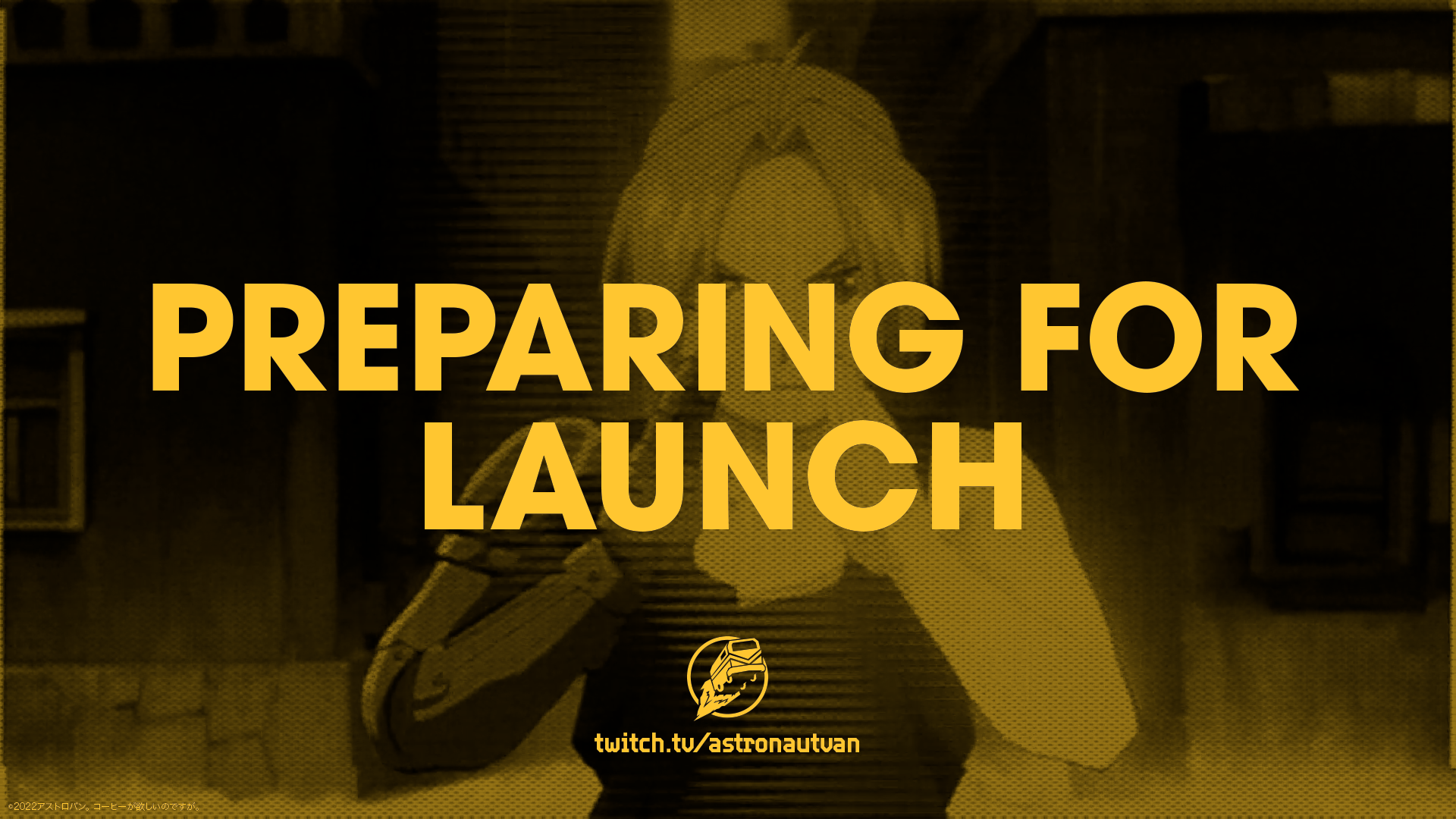 side project: Animay

A branding project within the Twitch channel, "Animay" was a themed month, where the all of the games played on stream were adapted from animated shows from Japan, "anime". The month's designs were inpsired by the shows themselves, but also by the Toonami programming block from Cartoon Network, where my anime watching experience started.

This even inspired the video promos for the project, which used footage from the games that were played to recreate the promos that aired to promote the different shows on Cartoon Network's Toonami and Adult Swim programming blocks.